Case Study: Our Town Monthly

Our Town Monthly, a premier lifestyle magazine in Cobb County, contacted us about their need to update their website so that it would be more aesthetically pleasing and incorporate new content and an improved user experience. Their previous site lacked a clear organization/hierarchy of information, relevant content, and engaging design elements. Objectives for the new site included a fresh and modern design that would be appealing and easy to use, highlight key information about the magazine, and emphasize their social media presence and involvement with the community and local businesses.
We created a new structure and design for the website that presents information in a clear and engaging way and is straightforward and minimal, concisely communicating to visitors what they need to know. The design emphasizes the family-friendly and community-focused vibe of the magazine and gives center stage to the site's content, highlighting local businesses and the magazine's social media. Visitors are able to easily look through the current magazine issue or past issues digitally, view the pick-up locations where the magazine can be found, and contact the magazine about advertising. The back-end interface of the website in WordPress allows for easy updates of the site when content changes, such as when new magazine issues need to be put up or taken down, featured businesses switched out, or different photos changed. The end result is an up-to-date and user-friendly website that is visually appealing and effectively communicates the mission of the magazine and its community focus.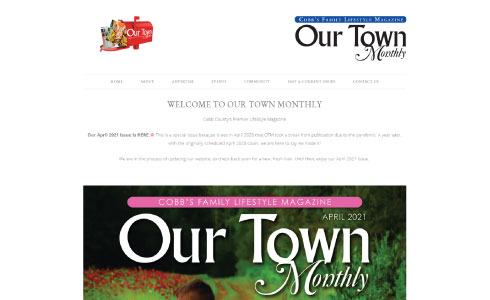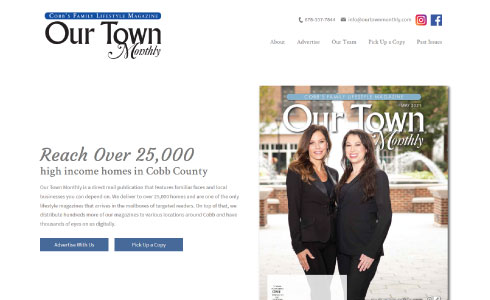 Launch Site
Return to Portfolio